Insurance Software Solutions Development
Eliminate legacy software, automate manual operations, reduce human errors, improve customers' experience and as a result get more clients, reduced costs on operations and increased revenue. We help Insurance companies enhance their business and go digital!
Get Free Consultation
Insurance industry is changing at a fast pace due to customers' demands, new technology opportunities, enhanced connectivity and interoperability, increased digitization and usage of wearables. Additionally, Insurtechs are disrupting the insurance industry by refining the digital mode of all kinds of operations.
Innovations and technologies adoption gives lower operational costs, brings new customers faster and boosts clients' flow. Growing competition in this field drives insurance agencies to custom software development companies that put them on track again, help the business grow and generate impressive revenue.
Insurance Software Solutions We Develop
Claims Management Software
Build a custom claims management system that will suit your business needs and meet ACORD insurance standards: manage the entire claims lifecycle, including data collection and database building, authentication, carrier submission, etc. We can implement any integrations and specific features you need.
Reduce fraudulent claims
Improve claims processing efficiency
Cut claims management cost
Better customer experience
Read More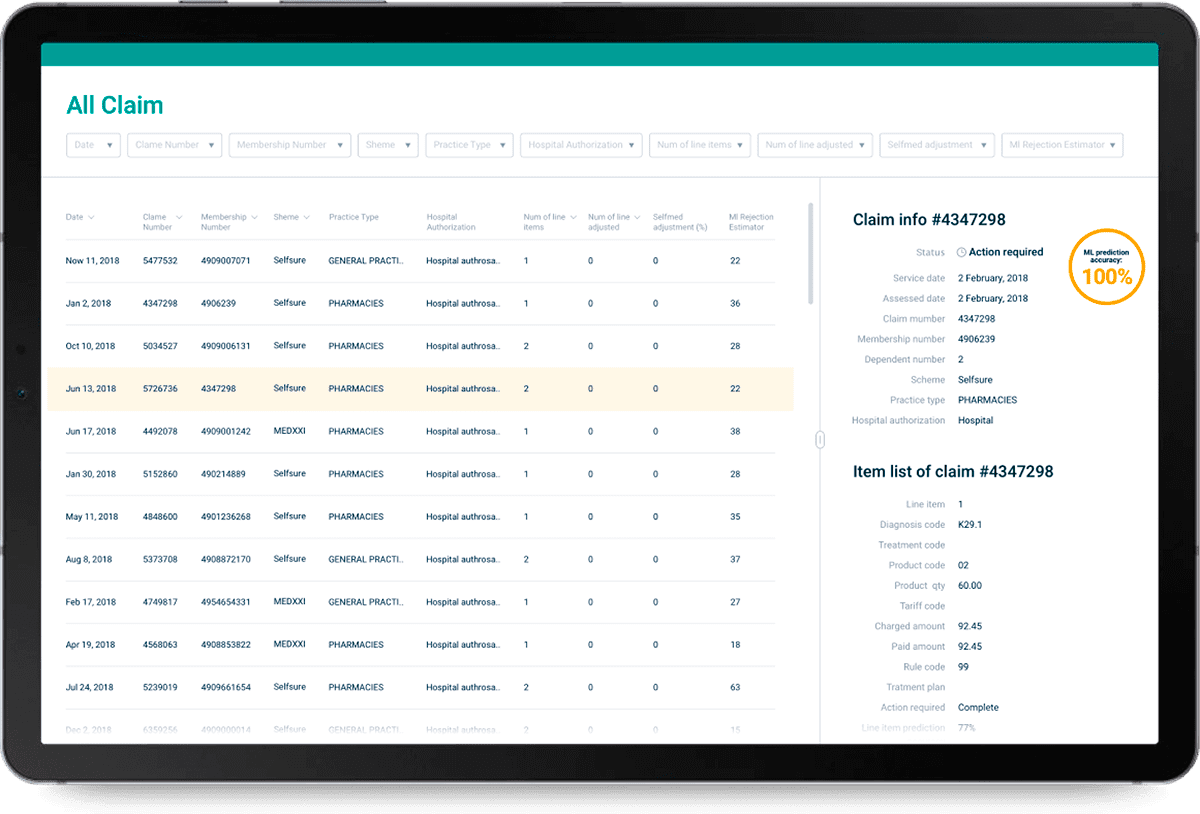 Policy Management System
Develop a policy management system with multitasking flows. The system will ensure all the coverages are timely renewed. All necessary features as accurate quoting, creating policies, binding, etc. will be added according to the client's needs. Automated process of managing insurance contracts increases efficiency and decreases the cost of processing.
Simplify policy administration
Enhance efficiency with automating policy management
Empower your system with better compliance
Improve cost-effectiveness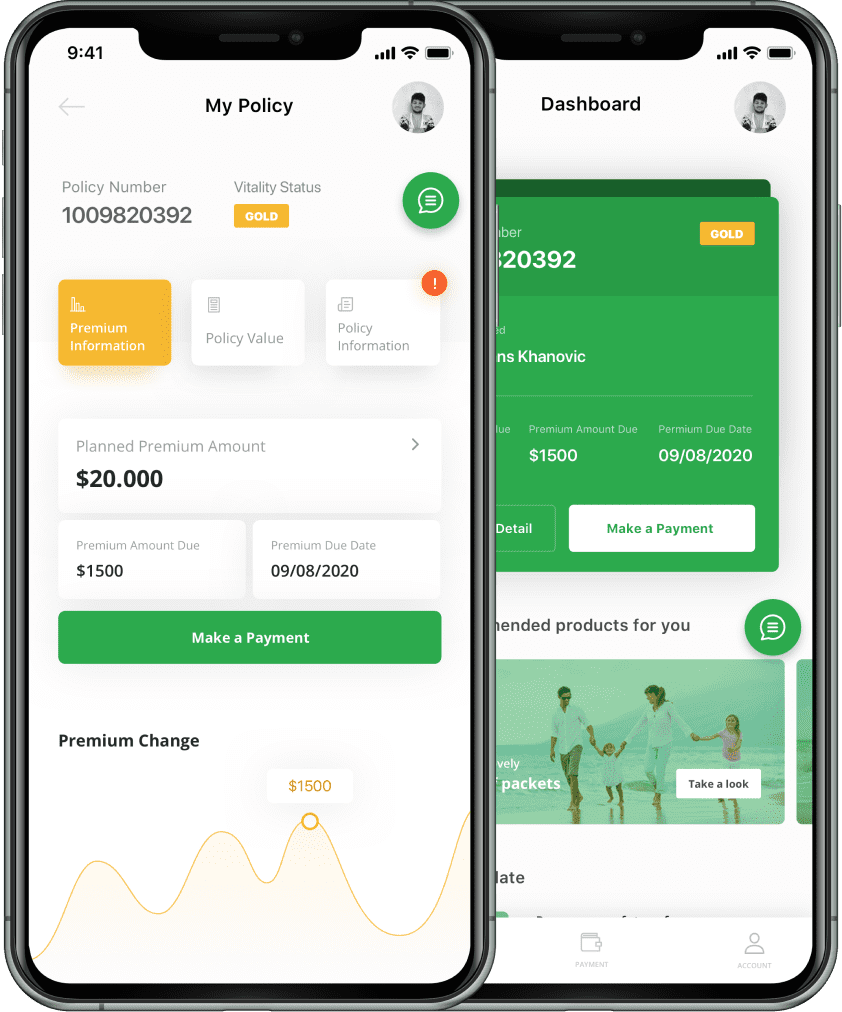 Underwriting or Quoting Software
Create a custom software with numerous underwriting algorithms for high-quality risk assessment based on your requirements. The custom-made quoting software is easily integrated with ISO or others according to the insurers' needs and specific policy types to make the underwriting process as simple as possible.
Better tracking and improve workflow
Use underwriting resources effectively
Enhance visibility and service
Increase consistent decisions
Reduce paper work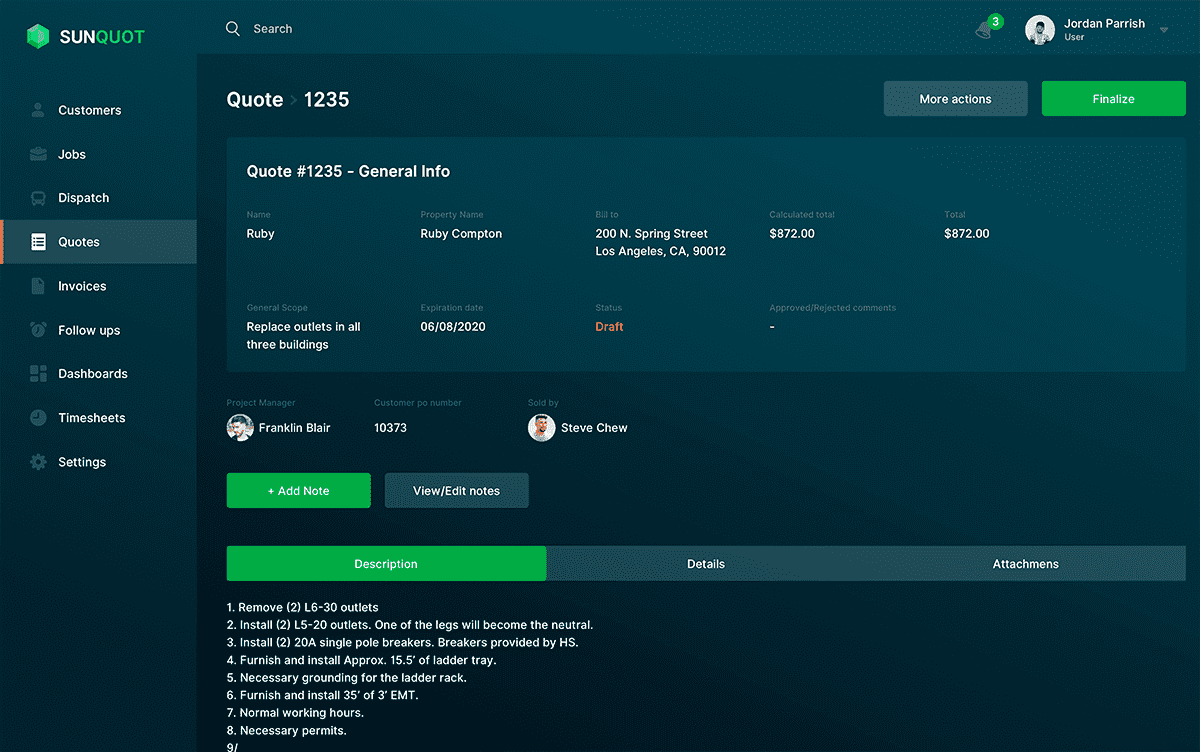 Risk Management Software (RMS)
Get tailored to the specific business needs ERM software that tracks key risk indicators for insurance agencies. We can build a risk management software with an automated real-time monitoring and data analysis with automated alerting for rapid decision-making. Any features could be added based on the business operations - build-in custom risk libraries, multiple criteria templates, mitigation protocols, etc.
Identify and classify risks
Take actions to minimize risks
Get automated risk reports
Save time and money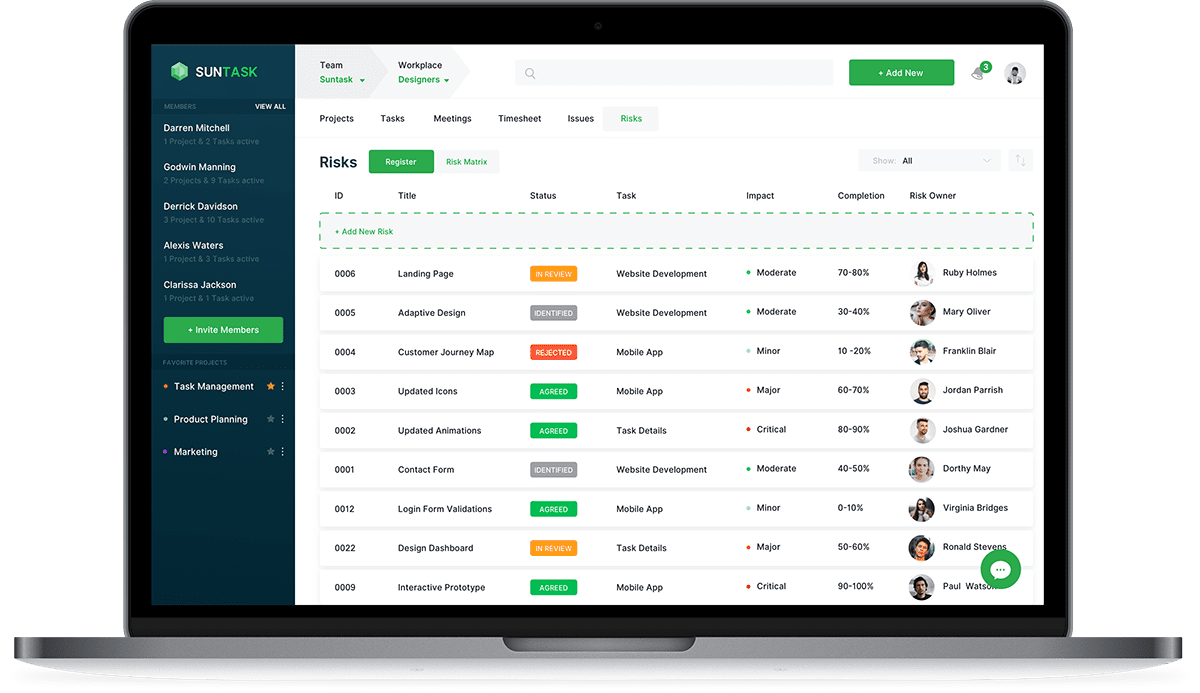 Fraud Analysis Software
Detecting and preventing fraud is a real challenge and very often a problem for insurers. Build your own fraud analysis software for detecting, preventing and managing claims fraud. With the latest technologies applied we'll improve insurance fraud detection and investigation. Don't pay for fraudulent claims.
Monitor every transaction and claim
Get alerts for the claims that need further investigation
Stop complex fraud schemes with AI & ML
Screen and score vendors to ensure compliance
Reduce the losses and exposure
Omnichannel CRM for Agents & Brokers
An omnichannel CRM helps insurance businesses organize prospects, track opportunities, and automate activities, so agents and brokers can focus on improving customer experience. Itexus team can develop a custom CRM from scratch or customize the one you use. Any features could be implemented:
Optimized workflow
Smart alerts & chat
Events tracking
AI assistant
Claim auto-tracking
Task delegation
Process automation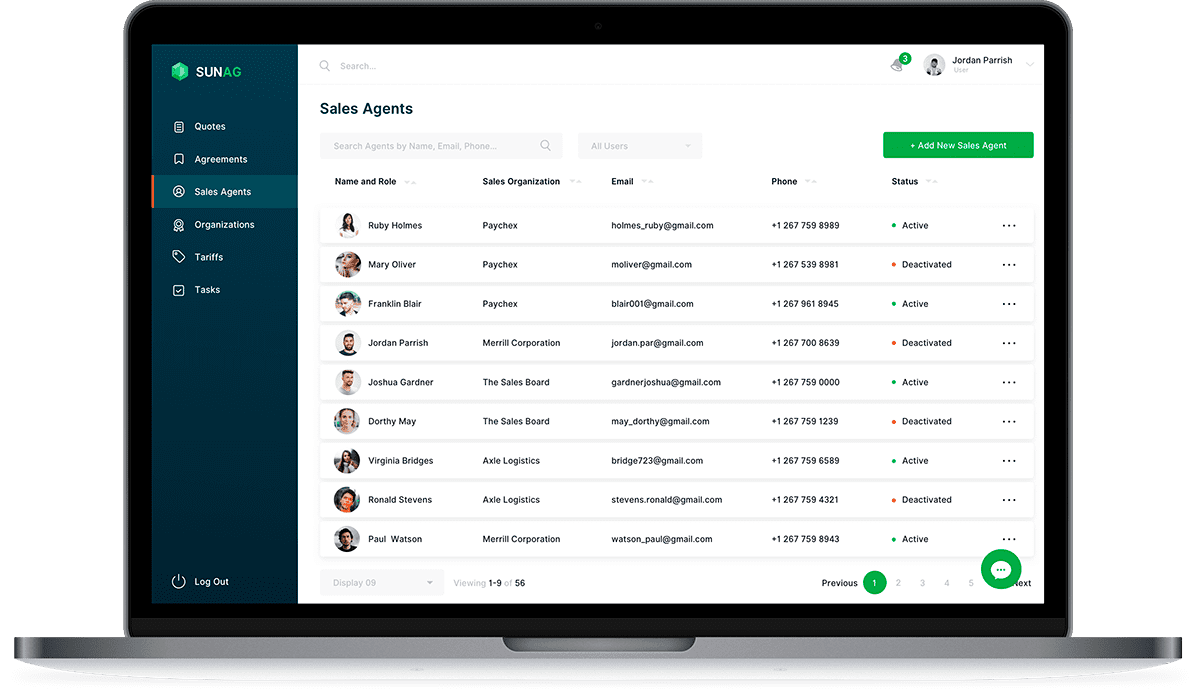 One-stop Support App for Policyholders
Let your support team can get any critical information and deliver high-quality service quickly and easily. Increase customer engagement and loyalty by allowing policyholders to reach you through a one-stop customer support app retaining the interaction across different channels.
Video chat
Text chatbot
Context driven communication tools
Alert analytics
Emergency tools
Push notifications
News feed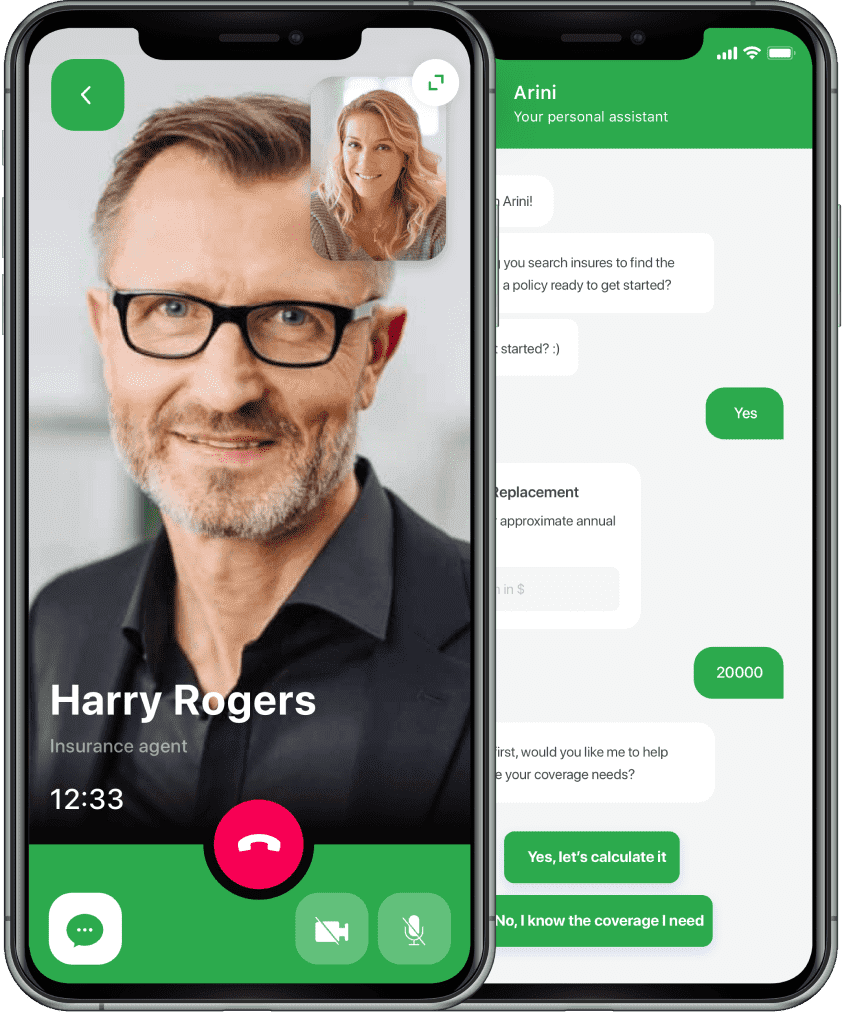 Billing & Payments Solutions for Insurance
Simplify payment processing with billing & payment services integrated into the Insurance ecosystem. Win the customers' loyalty, reduce reliance on paper and checks, save money along the way. We can build the billing and payment solutions from scratch based on your company's specifics or our team can integrate and customize an off-the-shelf solution.
Prepare customized and branded bills
Present printed and digital bills to policyholders
Give policyholders the choice to pay in different ways
Reduce regulatory compliance and security risk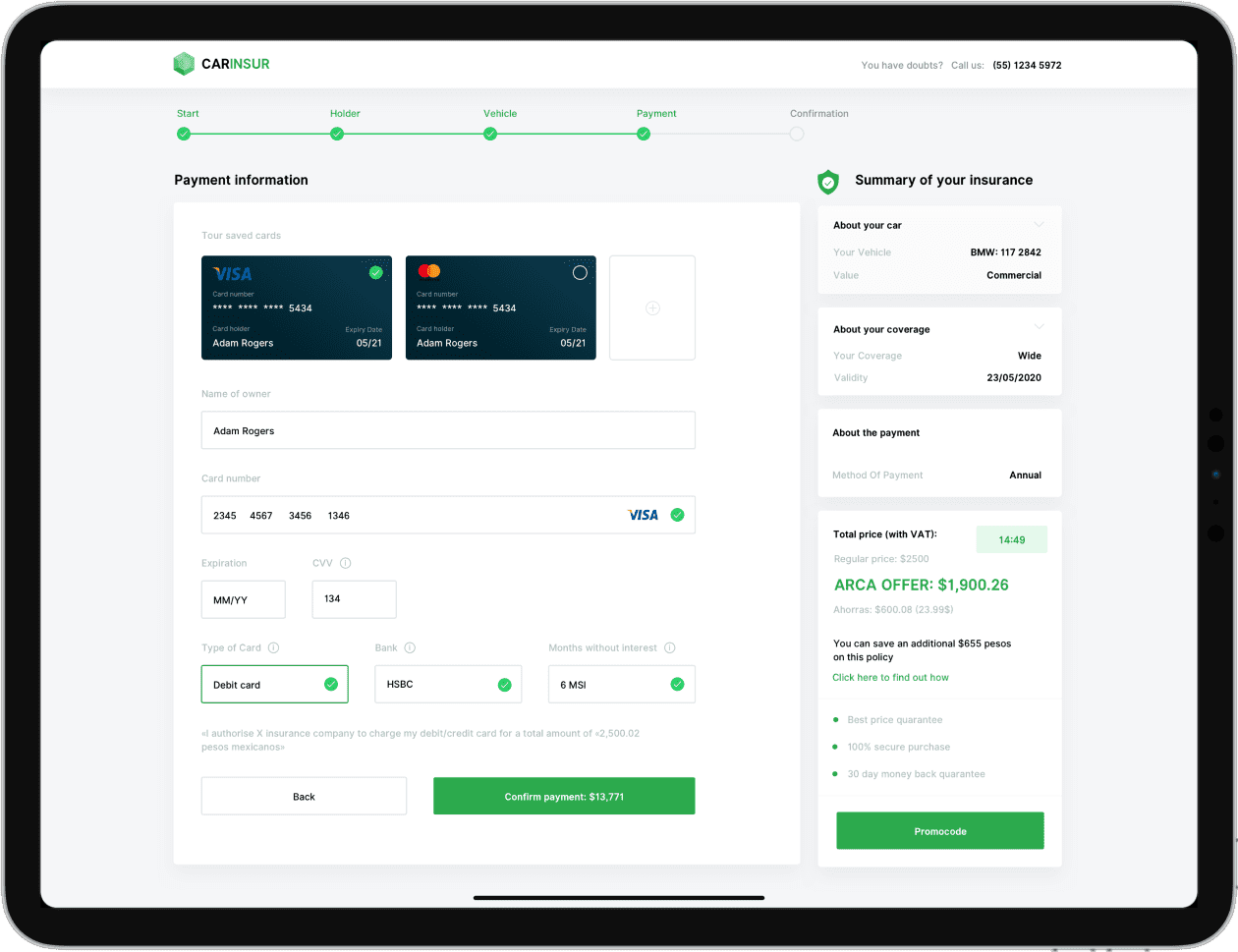 Document Management Software (DMS)
Unify document management with Itexus software development team. We can customize document capture software and policy forms and connect it to cloud-based DMS (Document Management Systems). With custom logic in multiple search capabilities it will be easy to manage the databases of policyholders, contracts, policies, licenses, etc.
Streamline insurance paperwork processes
Improve insurance regulatory compliance
Enhance documentation security
Enable remote working
Distribute workforce enablement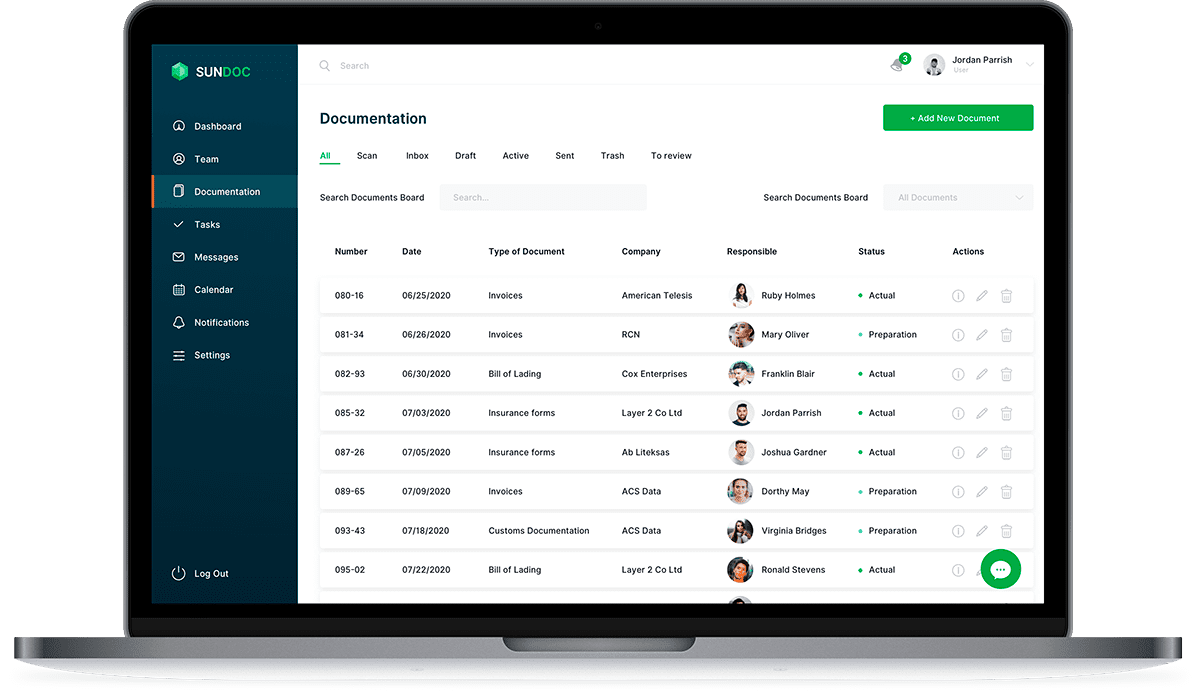 Insurance Marketplaces & Aggregators
Build a digital Insurance marketplace that connects insurance brokers, insurance companies and the end customers. One of the well-known types is Health insurance marketplace where people without health insurance can purchase one that complies with the Affordable Care Act (ACA, US). Itexus develops custom Insurance marketplaces for global and local markets.
Advanced filtering options
Comparison of the chosen insurers
Built-in online payments
AI-based recommendation engine
Online consultations
Read More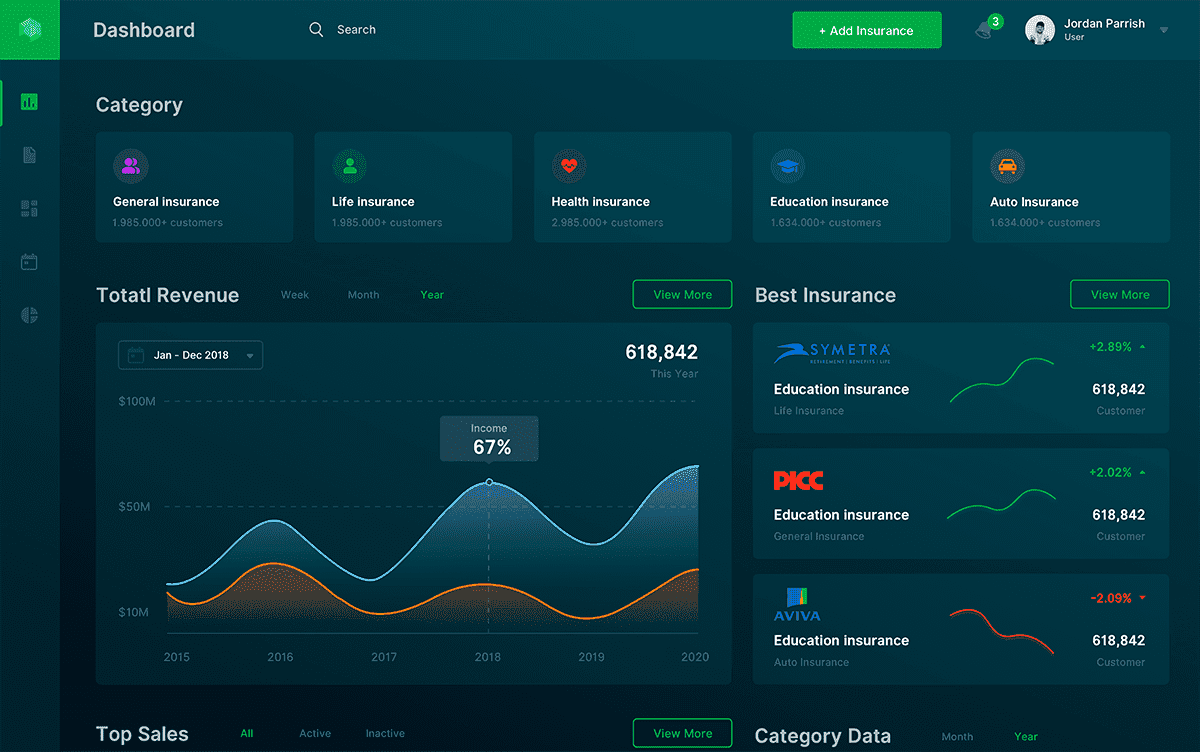 P2P Insurance Solutions
Develop P2P Insurance platforms where a group of individuals pool their resources together to insure against a risk. P2P insurance model is a transparent, high-tech and low-cost alternative to traditional insurance. Customers believe it's a huge disruptor to the traditional insurance industry.
Speed up the quoting process
Make the covering process transparent
Ease the claims management
Take advantage of all-digitized processes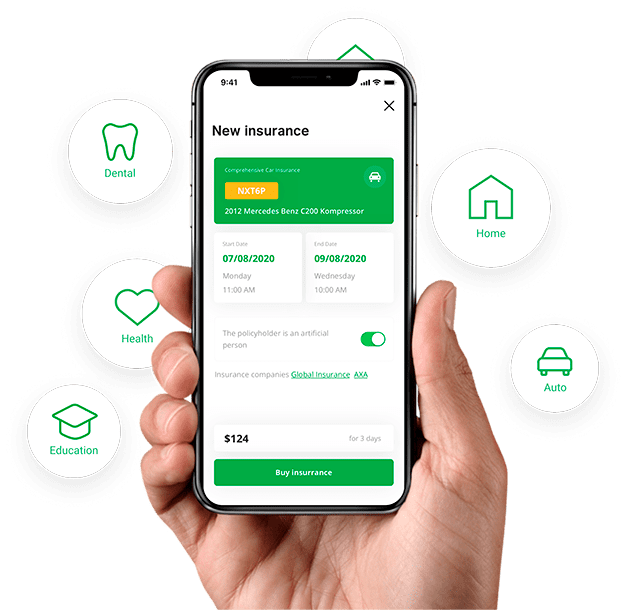 Need a Reliable Technology Partner with Expertise in Insurance & Finance?
Drop us a line to discuss your business goals and we'll contact you back with solution ideas.
Contact Us
Insurance Software Development Services We Offer
Consulting on digitization & insurance automation
Prototyping or MVP to validate the idea
Insurance software development from scratch
Legacy systems modernization & data migration
Customization and enhancement of the existing insurance platform
Integration with third-party software
Go-mobile consulting & app development
Better your Business with Itexus
Go Digital
Attract more customers
Get new sources of data and analytic tools
Streamline the sales process
Engage with policyholders more often
Modernize insurer operations
Automate operations
Accelerate underwriting process
Speed up customer service
Cut operational costs
Benefit from robo advisory capabilities
Manage data easily
Go Mobile
Allow customers to start/pause/stop coverage on their mobile apps
Provide pay-as-you-go insurance
Enhance customer experience
Unleash the power of connectivity & wearables
Multiply upselling and cross-selling deals
Move to Cloud
Easily operate and access great amount of data
Stay secure
Scale your business
Reduce operating and capital investment costs
Increase agility
Claims Management System for Evaluating Hospital Bills
Claims Management System for Evaluating Hospital Bills
Insurance
Healthcare
Machine Learning
The healthcare claims management system is a web app that helps medical insurance auditors making a judgment on the claims issued by the medical aid providers. It reduces the costs of claims auditing process and fraudulent risks or human mistakes with the help of machine learning algorithms.
Digital Insurance Marketplace with Recommender Engine
Digital Insurance Marketplace with Recommender Engine
Fintech
Insurance
Healthcare
Online marketplace that connects insurance brokers, insurance companies and the end customers. The definite feature of this marketplace is automation of information exchange and key business processes such as customer acquisition, underwriting and claims management. Featuring a recommender engine that is assessing client's information and suggesting the best fitting insurance plan.
Clients' Testimonials & Awards
They're a great group of developers who really understand the reality of business.
Andreea Vanacker
CEO SPARKX5
Itexus excelled at both experimental AI and sprint-oriented UI/UX tasks. Itexus did strong project management work, too, a necessity in such a complicated project.
Jesse Dubin
Senior Product Manager
Standard&Poors
The assigned team was easy to work with and they are especially strong collaborators and communicators. They demonstrated flexibility, professionalism, and trust in everything they did, and completed the work on time and budget.
Sue Wollan Fan
CEO Mango Connects
Itexus' work positions the business well for an imminent launch. They excel at managing their team, presenting frequent product demos to ensure that the project is aligned with development goals. An affordable price structure coupled with remarkable technical skill makes them an attractive partner.
Phill Osolinski
CEO Ryze Rewards
Easy to Start as 1-2-3
1
Send your project idea
Fill in the contact form below and press Send. We'll contact you shortly for clarifying project details and requirements. We'll send you an NDA.
2
Get the project estimate and proposal
After the project analysis we'll send you a proposal. We're always open to negotiation and discussion. Share your point of view and we'll find a common ground.
3
Project kick off
We always have in-house engineers for a quick start and a well-established process of launching software projects.
Contact Form
Drop us a line and we'll get back to you shortly.
For Quick Inquiries
Offices
Australia
Level 20,109 Pitt Street, Sydney, NSW, 2000
Belarus
20a Internacionalnaya Street Minsk 220037