The old-school process of registering and onboarding commercial banking clients is a long and expensive one. Typically, it is an eight-step process and can take up to 16 weeks to complete. According to Deloitte, banks may end up investing as much as $20,000 – $30,000 to onboard a new client. Automation can help to save up to 50% on this process.
What's more, automation makes registration and onboarding genuinely effective because it helps your clients feel at home from the outset. They only need to input information on themselves once, the service they receive is uniform and uncomplicated at every touchpoint, and they can easily apply for new services on any device. If your bank wishes to grow client acquisition, registration and onboarding automation not only makes sense but is essential in order to compete.
In this article, we delve into the goals, challenges, and best practices of registration and onboarding automation, as well as explain why custom software is the right choice.
Banking Apps Registration & Onboarding Automation Goals
Financial institutions spend inordinate amounts of time and money manually processing banking app registration and onboarding entries. Automation makes the process accurate, efficient and removes extra weight from your team's workload. Take a look at the key goals of automation:
Reduce Costs. According to Forbes, automation reduces onboarding costs by 70%. By eliminating data entry errors and rectification, avoiding non-compliance fines, and increasing the onboarding cycle, banks can reduce costs significantly.
Minimize Risks. By automating end-to-end processes, you can minimize the risk of human errors caused by data entry mistakes or oversights. The minimal manual intervention also reduces security threats and data breaches, keeping customers' data safe and banks compliant.
Ensure Scalability. Manual practices can't be scaled without high costs in the workforce and don't easily adapt to the frequent changes in KYC (Know Your Customer) regulations, external threats, or internal changes. AI-powered bots work 24/7, easily adapt to external requirements, and can be integrated into your business' infrastructure with little to no interference or downtime.
Increase Efficiency. Fully automated registration and onboarding enable customers to create a verified digital identity that can be checked instantaneously. Automated solutions don't need any rest and have the added benefit of running 24/7 with no downtime. It minimizes onboarding time and allows financial institutions to increase their total number of onboarded clients per year.
Improve Customer Experience. Traditional onboarding ad registration processes usually require about three weeks on average. Automation allows doing it in three minutes or fewer. Time savings for both employees and customers is substantial, reducing bureaucracy and avoiding losses of customers in the last stages of client-acquiring processes.
Free-Up Capacity. Automation eliminates the need for employees to perform repetitive tasks. It means they can spend their time focusing on more high-risk cases, higher-value tasks, and customer-centric activities. Forbes study concluded that 92% out of 302 senior executives surveyed said that employee satisfaction had risen as a result of intelligent automation initiatives.
Issues to Consider in Customer Registration & Onboarding
Client registration and onboarding processes need to be more delicate and must be carried out with attention to detail, in accordance with the specific regulations and standards. What's more, it's important to take into consideration clients' low financial literacy and high expectations for usability and immediacy. We've collected several registration and onboarding issues that need particular attention:
Clients Expect Instant Seamless Service. They want an application that is easy to understand and fast. The registration and onboarding processes should last as long as it takes for a user to become comfortable and confident using the app. Interfaces should be simple and intuitive. Showing dozens of options to a user before they have gotten familiar with a product will potentially turn them off from delving into it any further.
Too High Clients' Expectations. Users want their banking application to solve their particular needs. Also, financial literacy among users varies a lot, and you have to be prepared for clients with low skill levels in terms of banking application usage. It means a one-size-fits-all approach won't work.
Strict Regulatory Requirements. One of the biggest challenges banks face in creating a smooth registration and onboarding experience is increasingly stringent and complex requirements to meet Anti-Money Laundering (AML) and Know Your Customer (KYC) regulations. Banks must complete thorough checks for money laundering and fraud before they start to handle customers' money. Otherwise, they could face stiff penalties. That's why customer identity authentication and due diligence are becoming more intensive and time-consuming.
Lack of Customer Feedback. This challenge comes up when you don't take any proactive steps. If you wait until a user reaches out to you about having an issue during onboarding, it may be too late. Some users figure out how to resolve an issue. Others will simply end up ignoring a particular problem with the product if they can still use the rest of it without any issues. In this case, you won't find out what's wrong in the process and will lose the less patient clients.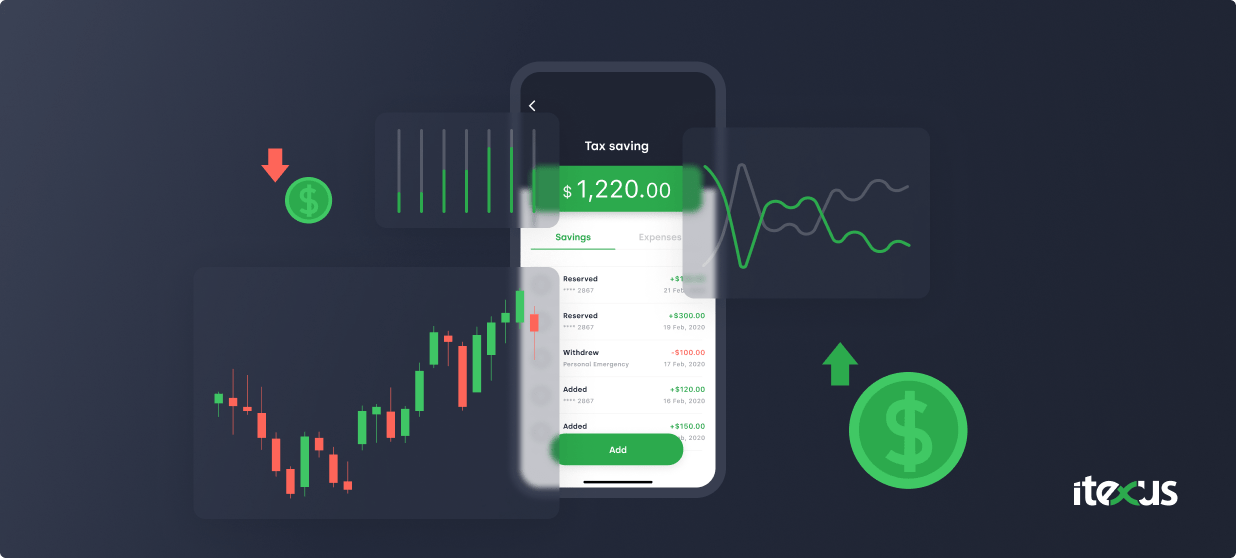 Best Practices of Registration & Onboarding Automation for Banking Apps
According to The Fintech Times, banks can lose $22.75 billion to slow onboarding. Too lengthy process, time-consuming authentication, and difficulties with filling out forms are the things to avoid if you want to attract more clients. In this section, we'll give you registration and online onboarding best practices that will encourage your clients to continue using your banking application.
Trustworthy App
The first tip is to establish trust with your user as soon as possible. The sooner you do this, the sooner you'll be able to get customers through the bank onboarding process, create a positive first impression, and gain loyalty.
Fintech companies operate under strict regulations and must collect sensitive information. Before users get to register and use your services, they need to know that your app (and your brand) is trustworthy. Here are three ways to prove your app can be trusted:
Allow clients to use the app initially without having to register for an account. You can choose to gate some of the deeper functionalities behind a signup form.
Add safety precautions to make users feel more secure. For example, send notifications to confirm that a purchase was made via the app.
Explain why you need to collect personal information and how you intend to use it.
Fully Mobile Banking Solution
Thanks to the adoption of instant digital ecosystems like Amazon and Uber, consumers expect instant, seamless service everywhere, including banking. It should be accessed quickly, anywhere, and at any time. It means any onboarding solution must include a mobile format for all steps in the process.
A client should start and finish the entire onboarding through a simple text message to their mobile phone. When your client clicks on a link in the message, it opens a secure portal for interacting and completing all onboarding steps. There's no need to break the customer journey for printing, signing, or uploading and emailing supporting documents and identification.
Simple ID Verification
New regulatory requirements around AML and KYC are always challenging for banks and their clients. Potential clients are required to submit documentation and identification to verify their identity. These documents are usually submitted in person or customers are required to scan and email them. Both methods are cumbersome and leave room for clerical mistakes.
ID verification and authentication should include fully automated KYC, where a client can use a mobile phone to photograph and submit pictures of their face and driver's license for approval. New solutions also enable clients to fulfill compliance requirements from a mobile phone, snap a picture of their identification, and complete picture-based verification. This way, onboarding time and the risk of fraud are considerably reduced, and the strictest of identification and verification requirements are completed instantly.
Personalized Customer Journey
The client details may change, but chances are the key steps of their journey will stay the same. By creating personalized messages that are timed to send to each of those steps, you can provide clients with an experience that feels custom-made for them. You need to have content to answer every customer onboarding question and deliver it at the right time and in the right format. It's also a good practice to monitor onboarding metrics that signal whether a user is succeeding or sinking.
Don't forget to deliver these messages in a secure and TCPA, PCI, HIPAA-compliant channel that's still easy for customers to access.
Smart eForms and eSignatures
Long and complicated PDF forms must be downloaded, completed, and then scanned in or uploaded again, requiring numerous touchpoints. What's more, mistakes and omissions create delays, and service reps on the other end find it difficult to read handwritten fields.
Smart eForms are mobile-optimized, simplified in their presentation, and ensure that formwork is completed in real-time. Then eForms can be submitted instantly from any device. Essentially, eForms save time, improve completion rates and enhance the customer journey.
Banking applications should enable banks to obtain legally binding client consent instantly, from anywhere. By clicking on a link in a text message received on a mobile phone, a client can access and sign a secure document. This process is easy and fast, so banks can close more sales and reduce cycle time and compliance exposure.
Real-time Customer Support
Dozens of different steps, forms, rules, and nuances in the registration and onboarding processes make clients confused and frustrated. They're either required to use more contact points with the bank to complete the process, or they refuse to go on altogether. Either way, banks lose out to higher administrative costs and lost sales.
Real-time collaboration allows service reps to help a potential new client navigate the onboarding process. Clients can view the application on their cell phone while speaking to a representative who shares the same screen view and supplies guidance.
Why Use Custom Software for Registration and Onboarding Automation?
For 8 years, Itexus has been providing custom banking automation services that empower banks and financial services companies to process repetitive work more efficiently, eliminate human factor errors, and streamline interactions with their customers. Take a closer look at the benefits of using custom software for banking automation:
No license costs. A tailor-made solution is a one-time investment and a client becomes the owner of its source code which can later be modified.
Fully customized & scalable solution. We deliver automation solutions in line with your needs and equip them with new technologies to give you an edge over your competitors.
Extra security. We know that financial applications require bulletproof security. Our engineers apply the zero trust and "never trust/always verify" approach and test every aspect related to data privacy and customer trust multiple times before handing the project over to the client.
Summary
Clients demand convenient end-to-end purchasing or servicing in real-time, accessible from anywhere. Without even realizing it, they've come to expect the same experience from banking services as well. Banking registration and onboarding automation is the first step that will prevent customer churn. If you want to get more information on your particular automation case, contact our team. We are here to help.