The gradual digitization of financial processes has started moving ever since the dawn of the digital age. Its recent boost can probably be attributed to the current global health crisis, but financial experts claim that we would have eventually reached this point anyway.
There are various areas in financial technology that are currently experiencing rapid growth. The global eWallet market is one of them with the increasing adoption of mobile payments worldwide.
Recent research on the mobile wallet market shows that this growth has just begun. The global eWallet market is projected to further grow significantly in the coming years, as measured by the compound annual growth rate (CAGR). The forecast period of this report covers 2020 to 2026, which proves that it is worth developing an eWallet application this year.
It is an emerging market that offers a diverse range of application categories, services, and features.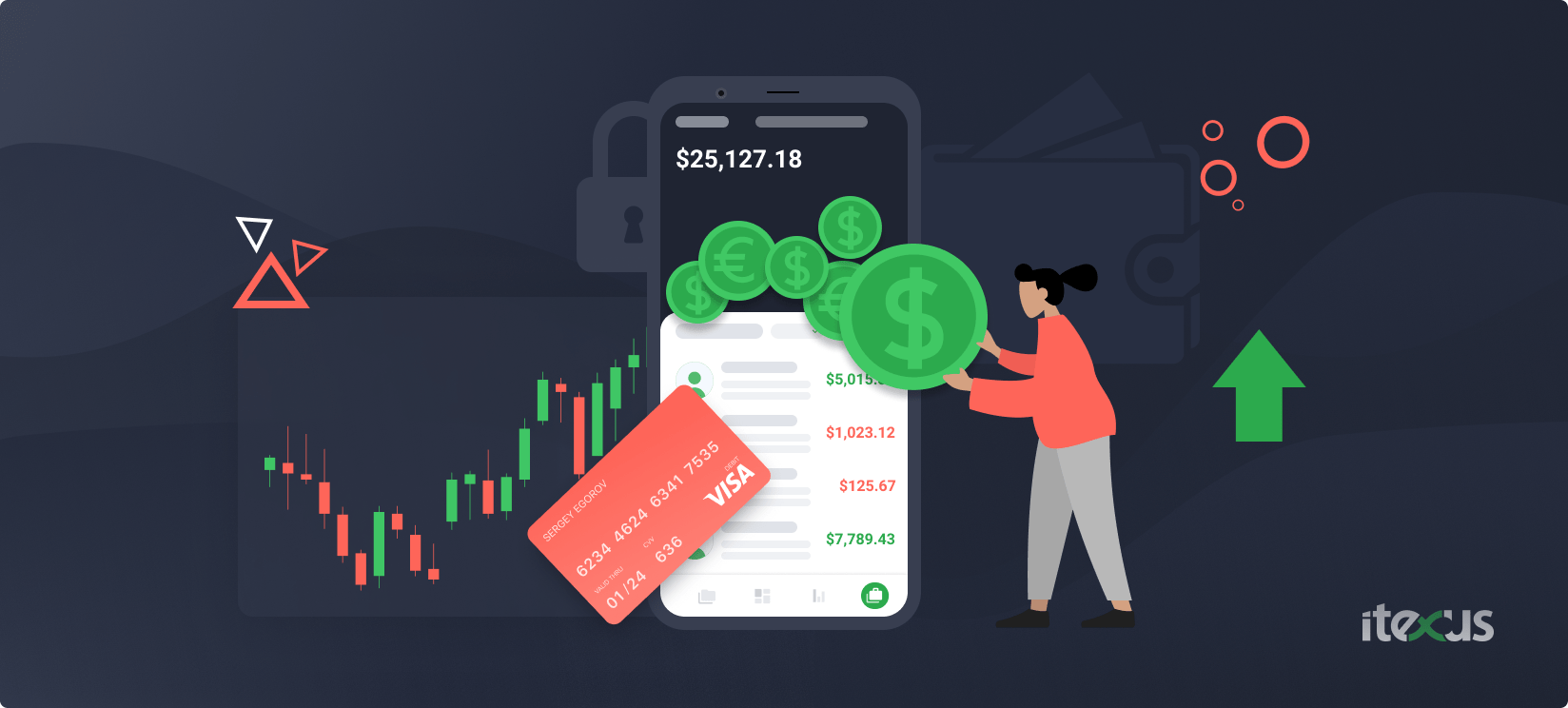 Core Things to Conquer the eWallet Market
There are four aspects that you need to prioritize if you want to succeed in the competitive market of eWallet development. These are:
Design
The overall look and feel, structure, and initial user experience shape your users' first impression more than the actual functionality of your app. App abandonment is certainly one of the biggest issues faced by mobile app developers in various industries.
Statistics show that almost one in five users deletes an app after just a single session. Hence, having an intuitive, user-friendly, yet also aesthetically impressive design is critical if you want to give your application a chance.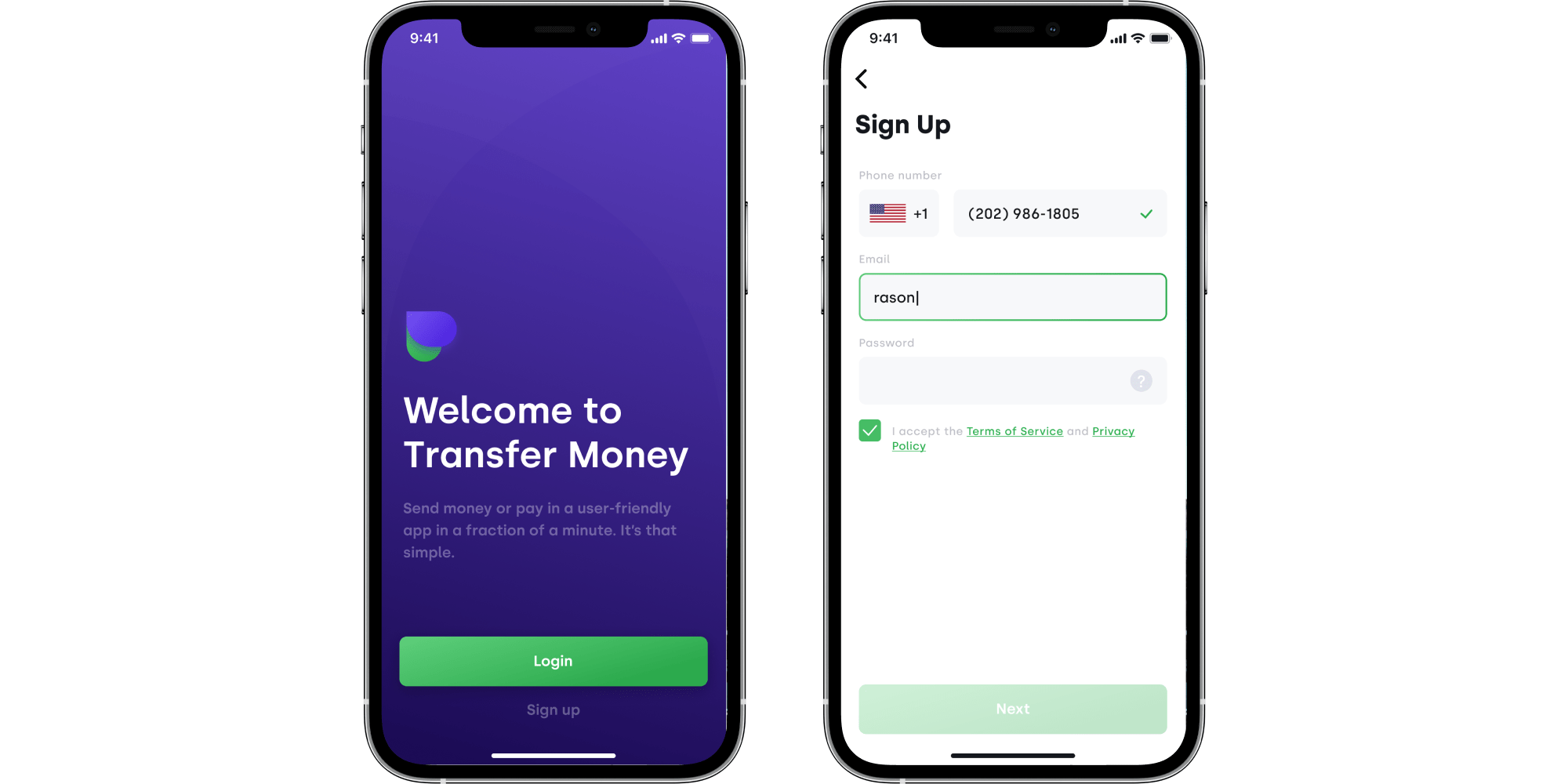 Easy Onboarding
Another common cause of app abandonment, especially for eWallet applications, is a complicated onboarding process. We understand that eWallet service providers have to meet the AML/CFT standards to avoid compliance violations.
However, that does not mean there are no methods to make the onboarding process as seamless and convenient as possible. For example, by creating an easy way to take a photo of the printed requirements in-app, you save the user from unnecessarily scanning the documents elsewhere before uploading them to the app. Same-day approval to various programs and services can also give your app an edge over competitors.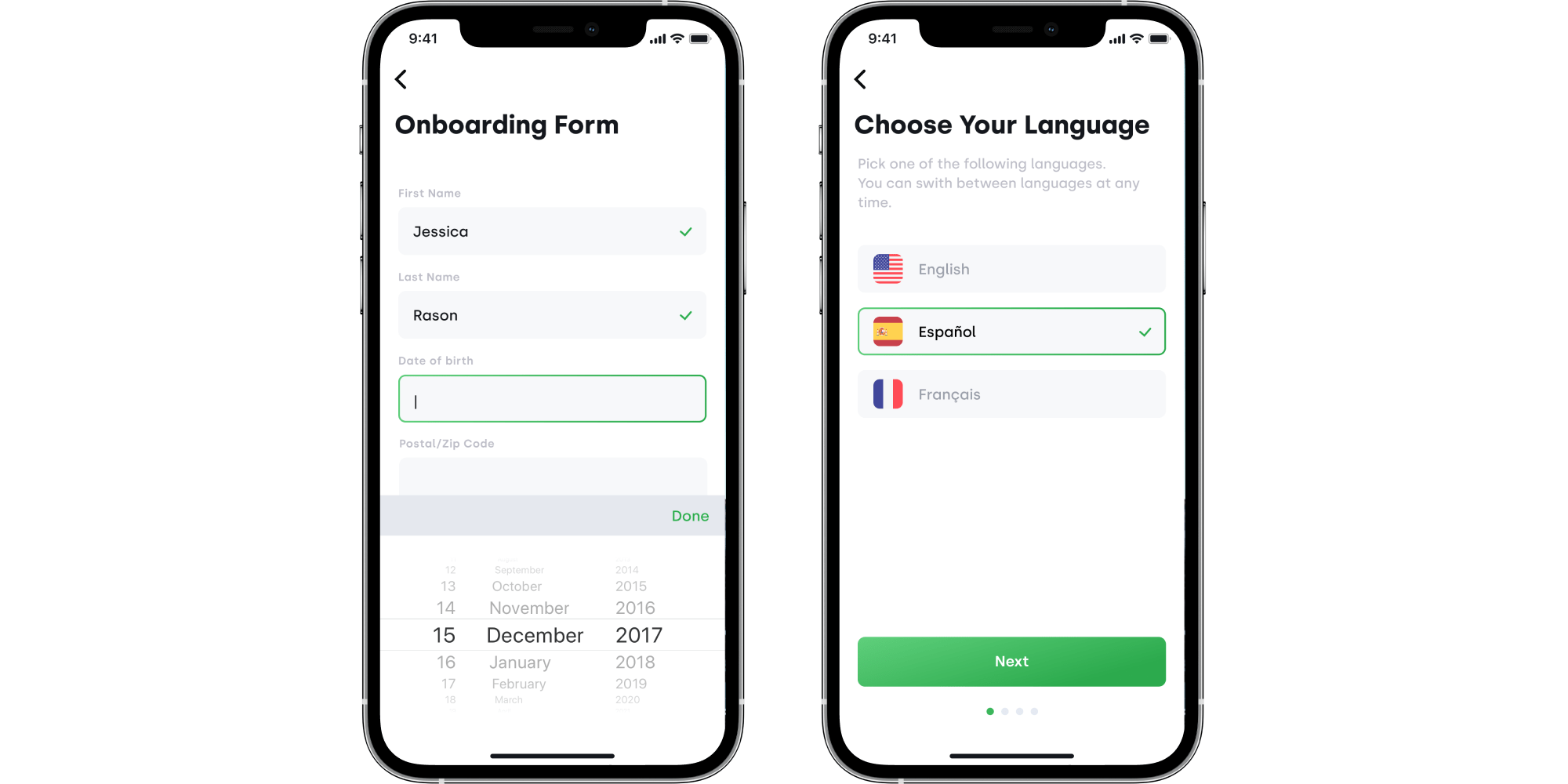 Core Features
Once you have ensured the previous aspects, the next priority should be to ensure that your application covers all the core features that users expect from an eWallet. Your goal should be to be at least as good as your competitors or better.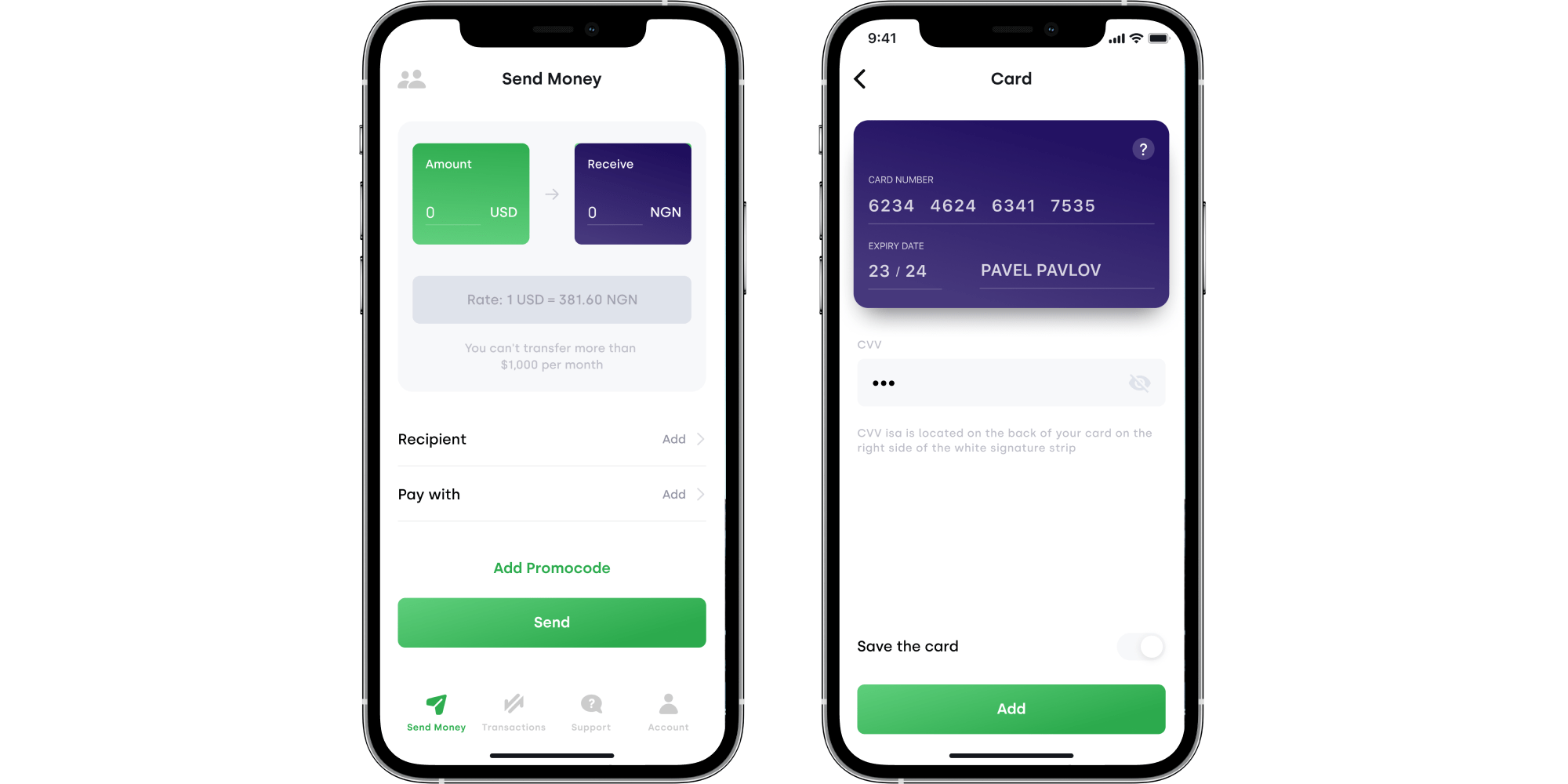 Exclusive Features
Finally, you should also consider the exclusive features that will set you apart from the existing offerings. For instance, you might want to collaborate with a POS financing software developer to provide low-interest POS opportunities exclusive to your users. After all, this is one of the leading trends in eWallet app design.
5 Steps to Design an eWallet
Developing your app according to eWallet app design best practices should not be a complicated process. Here are five steps that can help you out:
1. Conduct Market Research
Determine your ideal user. Research your direct competitors. Take a look at current growth and performance in your chosen niche. For instance, do you want to offer financial services to younger customers or target small business owners more?
💡 Tip: Share your research results with your employees to make sure that everyone's on the same page. They might even provide valuable insights that you have not even considered yet.
2. Create User Personas and Map Their Journeys
You can now determine your key user personas from the market research you conducted and create user stories for them. How do you envision your target audience using your app? How does it fit into their daily financial needs?
💡 Tip: Pay particular attention to the user experience. Design your application with the mindset of how to make your user's financial transactions easier, faster, and more convenient.
3. Create a User Flow
The user journey is the main map of the entire environment where your application is in. It includes how you'll be able to reach your target users, what different services you'll be able to provide them, and how those services will improve their quality of life. A user flow, on the other hand, is just one part of the user journey and only deals with the different interactions customers have in the app. Creating these user flows will give your app development the structure it needs.
💡 Tip: Don't know which part of the user flow you should start with and focus on? While each step of the user flow plays an important role on its own, the onboarding process remains the most critical. For this reason, a large portion of effort in eWallet design is usually dedicated to it.
4. Design Wireframes
From the user flows, you can then move on to designing your wireframes. This is a visual guide to how your eWallet will work. It is an integral part of an e-wallet UI design process. This is also one of the most important references you will share with your app developers.
💡 Tip: You don't need to bother with the visual design of your app just yet. Effective wireframing deals with intuitive content placement and seamless user flows. You should also focus on accessibility and inclusivity as well.
5. Visualize
Finally, here comes the fun part. It's the process of designing how your application will look and how the visual elements will complement the services that your app provides. eWallet app design trends suggest that users enjoy clean, minimalist, and well-organized apps better.
💡 Tip: Be consistent in your app design by staying true to your branding. This will also help make your app more recognizable and memorable.
eWallet Trends to Watch in 2022 That Shape the Future of Mobile Payments
Artificial Intelligence
AI integration is one of the leading trends in eWallet design. It's a technology that can help you with every aspect of your service process – from banking chatbots to improving customer support to detecting fraud and increasing cybersecurity.
Biometrics
Since we are already talking about cybersecurity, here's another technology that's often mentioned in eWallet design trends. Biometrics adds another layer of security by providing your app with advanced user verification and authentication features.
Near Field Communication (NFC)
Also known as contactless payments, is one of the technologies that have actively contributed to the rapid growth of eWallet apps. NFC payment feature allows the secure transfer of financial data between two devices as long as they are in close proximity to each other.
Voice Payments
This eWallet design trend is just gaining popularity. It allows conversational voice interfaces to provide customer assistance and boost convenience. Aside from that, it also provides brands access to their users' personal data and behavior trends.
Summary
Indeed, there is much to anticipate from the future of eWallets and mobile payments. Financial technology and related services are among the fastest-growing industries today. We hope that you have found our quick guide helpful in getting you started. However, you also don't have to do this alone. If you have a great idea for an eWallet, you can contact Itexus for a full fintech software solution.